作者:
[英] Alain de Botton
出版社:
PENGUIN U.K.
出版年:
2003-2-1
页数:
272
定价:
CAD 11.86
装帧:
Paperback
ISBN:
9780141013343
豆瓣评分
8.6
5星
45.2%
4星
44.2%
3星
9.6%
2星
0.6%
1星
0.3%
内容简介

· · · · · ·

到外地旅行——多麼令人興奮的念頭啊!通常,人們會找個氣候怡人的地方,見識有趣的風土民情,欣賞能喚起靈感的景物。然而,為什麼成行之後,卻往往覺得猶有遺憾?

在本書裡,狄波頓帶領我們踏上旅途,從巴貝多、阿姆斯特丹、普羅旺斯、馬德里到西奈沙漠等地,經歷旅行中種種讓人嚮往與失望之處。

狄波頓還安排了許多位嚮導。他們是大名鼎鼎的作家、藝術家或思想家,也是深諳旅行滋味的行家,如梵谷、華滋華斯、福樓拜、波特萊爾、羅斯金,在書中與我們分享旅行的洞見。

透過這些旅程,狄波頓揭露了旅行中隱藏的慾望和錯綜複雜的面相,挑起無法抵擋的神祕幻想,並且指點我們如何提升旅行的快樂指數,遠離煩悶的日常生活,進入一個奇異世界。
作者简介

· · · · · ·

阿兰·德波顿(Alain de Botton),英伦才子型作家,生于1969年,毕业于剑桥大学,现住伦敦。著有小说《爱情笔记》(1993)、《爱上浪漫》(1994)、《亲吻与诉说》(1995)及散文作品《拥抱逝水年华》(1997)、《哲学的慰藉》(2000)、《旅行的艺术》(2002)、《身份的焦虑》(2004)。他的作品已被译成二十几种文字。
豆瓣成员常用的标签(共104个)

· · · · · ·
喜欢读"The Art of Travel"的人也喜欢

· · · · · ·
The Art of Travel的话题 · · · · · · (

全部 条

)

什么是话题
无论是一部作品、一个人,还是一件事,都往往可以衍生出许多不同的话题。将这些话题细分出来,分别进行讨论,会有更多收获。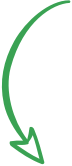 I: On Anticipation 标注(黄色) - 位置 135 summer breaking down the usual boundaries between indoors and out and allowing me to feel as much at home in the world as in my own bedroom. 标注(黄色) - 位置 156 If our lives are dominated by a search for happiness, then perhaps few activities reveal as much about the dynamics of this quest—in all its ardour and paradoxes—than our travels. 标注(黄色) ...

2019-03-19 10:12

2016-01-02 09:53:13 If we are inclined to forget how much there is in the world besides that which we anticipate, then works of art are perhaps a little to blame, for in them we find at work the same process of simplification or selection as in the imagination. 2016-01-02 09:57:04 The anticipatory and artistic imaginations omit and compress; they cut away the periods of boredom and direct our a...

2018-06-11 05:33

亥径庭 (既往不恋,当下不杂,未来不乱。)

It seems that, unlike the continuous, enduring contentment that we anticipate, happiness with, and in, a place must be a brief and, at least to the conscious mind, apparently haphazard phenomenon: an interval in which we achieve receptivity to the world around us, in which positive thoughts of past and future coagulate and anxieties are allayed.

2013-10-19 16:18

清堂 (Be true, be sincere)

'Life is a hospital in which every patient is obsessed with changing beds. This one wants to suffer in front of the radiator, ad that one thinks he'd get better if he was by the window' 'It always seems to me that I'll be well where I am not and this question of moving is one that I'm forever entertaining with my soul.' Le Voyage, Baudelaire Boudelaire honoured reveries of travel as a mar...

2012-06-27 07:32 1人喜欢
这本书的其他版本

· · · · · · ( 全部7 )
以下豆列推荐

· · · · · · ( 全部 )
谁读这本书?
二手市场
订阅关于The Art of Travel的评论:
feed: rss 2.0