作者

: William K. Zinsser
出版社:
Collins
副标题:
The Classic Guide to Writing Nonfiction
出版年:
2001-9-1
页数:
320
定价:
USD 14.00
装帧:
Paperback
ISBN:
9780060006648
豆瓣评分
9.0
5星
57.4%
4星
35.5%
3星
7.1%
2星
0.0%
1星
0.0%
作者简介

· · · · · ·

William Zinsser has been a mentor for countless people who want to write with clarity and confidence. His eighteen books include the classic On Writing Well, which has sold almost 1.5 million copies. He now teaches at the New School and at the Columbia Graduate School of Journalism.
喜欢读"On Writing Well, 25th Anniversary"的人也喜欢

· · · · · ·
On Writing Well, 25th Anniversary的话题 · · · · · · (

全部 条

)

什么是话题
无论是一部作品、一个人,还是一件事,都往往可以衍生出许多不同的话题。将这些话题细分出来,分别进行讨论,会有更多收获。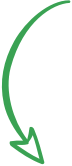 我要写书评
On Writing Well, 25th Anniversary的书评 · · · · · · ( 全部 45 条 )
5月12日这一天,威廉·津瑟长逝于纽约曼哈顿。这位92岁的"词语魔术师",用兢兢业业的教学,以及畅销40年的"写作圣经" On Writing Well,赢得桃李遍天下。 《华盛顿邮报》赞赏他是50年来最具影响的写作教师之一,有位偶然看他的书爱上写作、改过自新的"坏学生"深情致敬,... (
展开
)
这篇书评可能有关键情节透露
知乎上有一个话题:大学时经济独立是什么感觉?在这个话题下,排名第一获赞12K的回答说:"写作是我目前的主要收入来源。" 如今的自媒体迅速发展,知识变现越来越普及。前有微信公众号、百家号、手百问答;后有今日头条,简书等,太多的人通过写作赚了钱。而写作在生活中应用... (
展开
)
> 更多书评45篇
Then along came e-mail can all the formalities went away. E-mail has no etiquette. It does not require stationery, or neatness, or proper spelling, or preliminary chitchat. No amenities....Never have so many people written so profusely and with so few inhibitions. Which means that is was not a cognitive problem after all. It was a cultural problem, rooted in that old bugaboo of American education:...

(

5回应

)

2011-08-16 19:49 2人喜欢

poringking (你玩过RO吗)

Professional writers rewrite their sentences over and over and then rewrite what they have rewritten. The professional writer must establish a daily schedule and stick to it.

2011-02-08 20:43

Novacek (...)

Telling a writer to relax is like telling a man to relax while being examined for a hernia, and as for confidence, see how stiffly he sits, glaring at the screen that awaits his words. See how often he gets up to look for something to eat or drink. A writer will do anything to avoid the act of writing...

2016-05-29 10:01

Novacek (...)

...Our national tendency is to inflate and thereby sound important. The airline pilot who announces that he is presently anticipating experiencing considerable precipitation wouldn't think of saying it may rain. The sentence is too simple--there must be something wrong with it...

2016-05-25 10:22
这本书的其他版本

· · · · · · ( 全部5 )
以下豆列推荐

· · · · · · ( 全部 )
谁读这本书?
二手市场
订阅关于On Writing Well, 25th Anniversary的评论:
feed: rss 2.0