豆瓣评分
8.9
5星
62.7%
4星
32.8%
3星
4.5%
2星
0.0%
1星
0.0%
内容简介

· · · · · ·

In this collection of essays, Russell surveys the social and political consequences of his beliefs with characteristic clarity and humour. In Praise of Idleness is a tour de force that only Bertrand Russell could perform.
作者简介

· · · · · ·

Bertrand Russell (1872-1970). The leading British philosopher of the twentieth century, Russell made major contributions in the areas of logic and epistemology. Politically active and habitually outspoken, his ethical principles twice led to imprisonment.
原文摘录 · · · · · · ( 全部 )
He suggests that teacher should work far less than they do at present, since any 'instinctive liking for children' which they might have is too often stifled by the demanding nature of the care they give. Two hours teaching a day is sufficient and should be coupled with another career that enables teachers to work and make social contacts away from the demand of children. This would enable them to maintain the 'affection' and 'spontaneous pleasure in the presence of children' required for a healthy pedagogical relationship. (查看原文)

Roy1027 2015-06-22 14:24:15

—— 引自第17页
> 全部原文摘录
豆瓣成员常用的标签(共32个)

· · · · · ·
丛书信息
Routledge Classics (共182册)
, 这套丛书还有 《Structuralist Poetics》,《Sketch for a Theory of the Emotions》,《Wickedness》,《British Folk Tales and Legends》,《Shakespeare's Bawdy》 等。
喜欢读"In Praise of Idleness"的人也喜欢

· · · · · ·
In Praise of Idleness的话题 · · · · · · (

全部 条

)

什么是话题
无论是一部作品、一个人,还是一件事,都往往可以衍生出许多不同的话题。将这些话题细分出来,分别进行讨论,会有更多收获。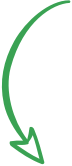 The morality of work is the morality of slaves, and the modern world has no need of slavery. While most people are only aiming at being a slave with more money.

2015-06-25 10:47

There is, in the end, just as much leisure as on the other plan, but half the men are totally idle while half are still overworked. In this way, it is insured that the unavoidable leisure shall cause misery all round instead of being a universal source of happiness. Can anything more insane be imagined This is absurd. But what more absurd is that most people don't think this is absurd.

2015-06-25 16:05

Without the leisure class, mankind would never have emerged from barbarism Have you seen any great thinkers, inventors who don't need plenty of time?

2015-06-25 17:56
以下豆列推荐

· · · · · · ( 全部 )
谁读这本书?
二手市场
订阅关于In Praise of Idleness的评论:
feed: rss 2.0