作者

: Helen Fielding
出版社:
Penguin Books
副标题:
单身女子日记
出版年:
24 May, 1999
页数:
288
定价:
USD 15.00
装帧:
Paperback
ISBN:
9780140280098
豆瓣评分
8.0
5星
27.3%
4星
42.0%
3星
28.7%
2星
0.7%
1星
1.3%
内容简介

· · · · · ·

The devastatingly self-aware, laugh-out-loud account of a year in the life of a thirty-something "singleton" on a permanent doomed quest for self-improvement.
原文摘录 · · · · · · ( 全部 )
6 p.m. Completely exhausted by entire day of date-preparation. Being a woman is worse than being a farmer there is so much harvesting and crop spraying to be done: legs to be waxed, underarms shaved, eyebrows plucked, feet pumiced, skin exfoliated and moisturized, spots cleansed, roots dyed, eyelashes tinted, nails filed, cellulite massaged, stomach muscles exercised. The whole performance is so highly tuned you only need to neglect it for a few days for the whole thing to go to seed. Sometimes I wonder what I would be like if left to revert to nature — with a full beard and handlebar moustache on each shin, Dennis Healey eyebrows, face a graveyard of dead skin cells, spots erupting, long curly fingernails like Struwelpeter, blind as bat and stupid runt of species as no contact lenses, fla... (查看原文)

Rokki

2赞

2012-11-24 19:58:42

—— 引自章节:Sunday 15 January
> 全部原文摘录
喜欢读"Bridget Jones's Diary"的人也喜欢

· · · · · ·
Bridget Jones's Diary的话题 · · · · · · (

全部 条

)

什么是话题
无论是一部作品、一个人,还是一件事,都往往可以衍生出许多不同的话题。将这些话题细分出来,分别进行讨论,会有更多收获。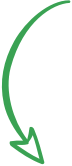 Afeitarse (always the hours)

Now I feel empty and bewildered - as if a rug has been pulled from under my feet. Eighteen years - wasted. Eighteen years of calorie- and fat-unit-based arithmetic. Eighteen years of buying long shirts and sweaters and leaving the room backwards in intimate situations to hide my bottom. Millions of cheesecakes and tiramisus, tens of millions of Emmenthal slices left uneaten. Eighteen years of s...

2020-11-13 23:47 1人喜欢

Afeitarse (always the hours)

The rich, divorced-by-cruel-wife Mark - quite tall - was standing with his back to the room, scrutinizing the contents of the Alconburys' bookshelves: mainly leather-bound series of books about the Third Reich, which Geoffrey sends off for from Reader's Digest. It struck me as pretty ridiculous to be called Mr Darcy and to stand on your own looking snooty at a party. It's like being called Heat...

2020-11-08 19:54

Afeitarse (always the hours)

"She said I thought the clitoris was something from Nigel Coles's lepidoptery collection." "她说我认为阴蒂是奈杰尔·科尔斯的鳞翅目收藏品。" …凌乱 总之是爸妈婚姻危机

2020-01-24 21:45
以下豆列推荐

· · · · · · ( 全部 )
谁读这本书?
二手市场
订阅关于Bridget Jones's Diary的评论:
feed: rss 2.0