作者

: Nicole Krauss
出版社:
W. W. Norton & Company
副标题:
A novel
出版年:
02 May, 2005
页数:
252
定价:
$23.95
装帧:
Hardcover
ISBN:
9780393060348
豆瓣评分
9.1
5星
59.8%
4星
32.5%
3星
7.7%
2星
0.0%
1星
0.0%
内容简介

· · · · · ·

Leo Gursky is barely surviving, tapping his radiator each evening to let his upstairs neighbor know he's still alive. But life wasn't always like this: 60 years ago, in the Polish village where he was born, Leo fell in love and wrote a book. And though Leo doesn't know it, that book survived, inspiring fabulous circumstances, even love.
作者简介

· · · · · ·

NICOLE KRAUSS was born in New York in 1974.Her first novel Man Walks Into a Room was shortlisted for the LA Times Book Award.Her fiction has appeared in the New Yorker Esquire and Best American Short Stories.The History of Love has been translatd into more than twenty-five languages.Nicole Krauss lives in Brooklyn New York.
豆瓣成员常用的标签(共59个)

· · · · · ·
喜欢读"The History Of Love"的人也喜欢

· · · · · ·
The History Of Love的话题 · · · · · · (

全部 条

)

什么是话题
无论是一部作品、一个人,还是一件事,都往往可以衍生出许多不同的话题。将这些话题细分出来,分别进行讨论,会有更多收获。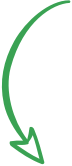 "他是一个伟大的作家,他陷入爱情,那是他的一生。" 有这样一种爱吗?能够成为你终身的执念,一如身处异乡的人对落叶归根的企盼,可惜他没有根,最零落四散的犹太人,留给了这个世界太多的智慧,还有他们民族的韧度。 当他白发苍苍,形单影只的消耗着生命中最后的余光的时... (
展开
)
> 更多书评16篇
我只有两只脚 (世人不过都是糊涂的神)

We never spoke of it after that. Just as we never spoke of our childhoods, of the dreams we shared and lost, of everything that happened and didn't happen. Once we were sitting silently together. Suddenly one of us began to laugh. It was contagious. There was no reason for our laughter, but we began to giggle and the next thing we were rocking in our seats and howling, howling with laughter, tear...

2015-06-08 16:48

During the Age of Glass, everyone believed some part of him or her to be extremely fragile. For some it was a hand, for others a femur, yet others believed it was their noses that were made of glass. The Age of Glass followed the Stone Age as an evolutionary corrective, introducing into human relations a new sense of fragility that fostered compassion. This period lasted a relatively short time in...

2012-12-03 23:05

("If I had a camera," I said, "I'd take a picture of you every day. That way I'd remember how you looked every single day of your life." "I look exactly the same." "No, you don't. You're changing all the time. Every day a tiny bit. If I could, I'd keep a record of it all." "If you're so smart, how did I change today?" "You got a fraction of a ...

2012-12-04 22:49 2人喜欢
这本书的其他版本

· · · · · · ( 全部7 )
以下豆列推荐

· · · · · · ( 全部 )
谁读这本书?
我在反面
5月12日 想读
tags:英文原版 NicoleKrauss lov...
> 24人在读
> 157人读过
> 662人想读
二手市场
订阅关于The History Of Love的评论:
feed: rss 2.0