作者

: Roland Barthes
出版社:
Hill and Wang
副标题:
Reflections on Photography
原作名:
La chambre claire
译者

: Richard Howard
出版年:
1982-5-1
页数:
119
定价:
USD 14.00
装帧:
Paperback
ISBN:
9780374521349
豆瓣评分
9.0
5星
56.0%
4星
34.8%
3星
9.2%
2星
0.0%
1星
0.0%
豆瓣成员常用的标签(共71个)

· · · · · ·
喜欢读"Camera Lucida"的人也喜欢

· · · · · ·
Camera Lucida的话题 · · · · · · (

全部 条

)

什么是话题
无论是一部作品、一个人,还是一件事,都往往可以衍生出许多不同的话题。将这些话题细分出来,分别进行讨论,会有更多收获。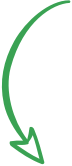 这篇书评可能有关键情节透露
《明室:摄影札记》一书是作者应《电影手册》之邀所写。罗兰·巴特对于摄影内涵的分析远超过分析摄影本身。巴特以摄影为话题对象和出发点,探讨经由摄影引发的审美体验和感受力之于观看者及其意义,挖掘和扩延对电影、戏剧、文学审美感受的伦理道德、政治和社会学之意义并加以... (
展开
)
在目前为止看过的所有谈论摄影的书中,《明室》是最好的一本(不知《论摄影》会不会更好)。因为罗兰·巴特避开了对摄影作品、风格、意义的艺术或技术性分析,也避开了附加其上的社会学意义解读,开始谈摄影这个媒介的特质。 前半本提出了好照片的两个标准,studium和... (
展开
)
> 更多书评63篇
sirius_flower (需要熔断重造)

最后部分很精彩 The Photograph is an extended, loaded evidence-as if it caricatured not the figure of what it represents (quite the converse) but its very existence. The image, says phenomenology, is an object-as-nothing. Now, in the Photograph, what I posit is not only the absence of the object; it is also, by one and the same movement, on equal terms, the fact that this object has indeed exis...

2016-02-14 22:12 2人喜欢

It can happen that I am observed without knowing it, and again I cannot speak of this experience, since I have determined to be guided by the consciousness of my feelings. But very often (too often, to my taste) I have been photographed and knew it. Now, once I feel myself observed by the lens, everything changes: I constitute myself in the process of "posing", I instantaneously make another bo...

2017-02-25 12:54

So I make myself the measure of Photographic "knowledge". What does my body know of Photography? I observed that a photograph can be the object of three practices (or of three emotions, or of three intentions): to do, to undergo, to look. The Operator is the Photographer. The Spectator is ourselves, all of us who glance through collections of photographs - in magazines and newspapers, in books,...

2017-02-24 23:05
这本书的其他版本

· · · · · · ( 全部6 )
以下豆列推荐

· · · · · · ( 全部 )
谁读这本书?
二手市场
订阅关于Camera Lucida的评论:
feed: rss 2.0