作者

: Anais Nin
出版社:
Harvest Books
副标题:
Vol. 1 (1931-1934)
出版年:
2001-2
页数:
366
定价:
USD 14.00
装帧:
Paperback
ISBN:
9780156260251
豆瓣评分
8.1
5星
42.1%
4星
21.1%
3星
31.6%
2星
5.3%
1星
0.0%
内容简介

· · · · · ·

This celebrated volume begins when Nin is about to publish her first book and ends when she leaves Paris for New York. Edited and with a Preface by Gunther tuhlmann; Index.
原文摘录 · · · · · · ( 全部 )
The other night we talked about literature's elimination of the unessential, so that we are given a concentrated ''dose'' o life. I said, almost indignantly, ''That's the danger of it, it prepares you to live, but at the same time, it exposes you to disappointments because it gives a heightened concept of living, it leaves out the dull or stagnant moments. You, in your books, also have a heightened rhythm, and a sequence of events so packed with excitement that I expected all your life to be delirious, intoxicated. '' Literature is an exaggeration, a dramatization, and those who are nourished on it (as I was) are in great danger of trying to approximate an impossible rhythm. Trying to live up to Dostoevskian scenes every day. And between writers there is a straining after extravagance. We... (查看原文)

荷马的玫瑰

1赞

2013-07-27 17:43:51

—— 引自第1770页

Louveciennes resembles the village where Madame Bovary lived and died. It is old, untouched and unchanged by modern life. It is built on a hill overlooking the Seine. On clear nights one can see Paris. It has an old church dominating a group of small houses, cobblestone streets, and several large properties, manor houses, a castle on the outskirts of the village. One of the properties belonged to Madame du Barry. During the revolution her lover was guillotined and his head thrown over the ivy-covered wall into her garten. This is now the property of Coty. (查看原文)

荷马的玫瑰 2013-06-19 04:15:51

—— 引自第145页
> 全部原文摘录
喜欢读"The Diary of Anais Nin"的人也喜欢的电子书

· · · · · ·

支持 Web、iPhone、iPad、Android 阅读器
喜欢读"The Diary of Anais Nin"的人也喜欢

· · · · · ·
The Diary of Anais Nin的话题 · · · · · · (

全部 条

)

什么是话题
无论是一部作品、一个人,还是一件事,都往往可以衍生出许多不同的话题。将这些话题细分出来,分别进行讨论,会有更多收获。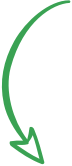 以下书单推荐

· · · · · · ( 全部 )
谁读这本书?
二手市场
订阅关于The Diary of Anais Nin的评论:
feed: rss 2.0