豆瓣评分
8.6
5星
45.8%
4星
40.6%
3星
13.3%
2星
0.3%
1星
0.0%
内容简介

· · · · · ·

Ibsen's best-known play displays his genius for realistic prose drama. An expression of women's rights, the play climaxes when the central character, Nora, rejects a smothering marriage and life in "a doll's house."
作者简介

· · · · · ·

亨利克·易卜生(1928-1906),是挪威人民引以自豪的戏剧大师、欧洲近代戏剧新纪元的开创者,他在戏剧史上享有同莎士比亚和莫里哀一样不朽的声誉。

易卜生出生于挪威海滨一个小城斯基恩。少年时期,因父亲破产,家道中落,没有进成大学,不满十六岁就到一家药店当学徒。社会的势利,生活的艰辛,培养了他的愤世嫉俗的性格和个人奋斗的意志。在繁重而琐碎的学徒作之余,他刻苦读书求知,并学习文艺写作。1848年欧洲的革命浪潮和挪威国内的民族解放运动,激发了青年易卜生的政治热情和民族意识,他开始写了一些歌颂历史英雄的富有浪漫色彩的剧作。接着,他先后在卑尔根和奥斯陆被剧院聘为导演和经理,达十余年之久。这段经历加深了他对挪威社会政治的失望,于是愤而出国,在意大利和德国度过二十七年(1863-91)的侨居生活,同时在创作上取得了辉煌的成就,晚年才回奥斯陆。易卜生一生共写了二十多...

亨利克·易卜生(1928-1906),是挪威人民引以自豪的戏剧大师、欧洲近代戏剧新纪元的开创者,他在戏剧史上享有同莎士比亚和莫里哀一样不朽的声誉。

易卜生出生于挪威海滨一个小城斯基恩。少年时期,因父亲破产,家道中落,没有进成大学,不满十六岁就到一家药店当学徒。社会的势利,生活的艰辛,培养了他的愤世嫉俗的性格和个人奋斗的意志。在繁重而琐碎的学徒作之余,他刻苦读书求知,并学习文艺写作。1848年欧洲的革命浪潮和挪威国内的民族解放运动,激发了青年易卜生的政治热情和民族意识,他开始写了一些歌颂历史英雄的富有浪漫色彩的剧作。接着,他先后在卑尔根和奥斯陆被剧院聘为导演和经理,达十余年之久。这段经历加深了他对挪威社会政治的失望,于是愤而出国,在意大利和德国度过二十七年(1863-91)的侨居生活,同时在创作上取得了辉煌的成就,晚年才回奥斯陆。易卜生一生共写了二十多部剧作,除早期那些浪漫抒情诗剧外,主要是现实主义的散文剧即话剧。这些散文剧大都以习见而又重大的社会问题为题材,通常被称为"社会问题剧"。《社会支柱》(1877)、《玩偶之家》(1879)、《群鬼》

(1881)和《人民公敌》(1882)是其中最著名的代表作。
丛书信息
Dover thrift editions (共162册)
, 这套丛书还有 《Poems and Songs (Dover Thrift Editions)》,《The Mysterious Stranger and Other Stories》,《The Cavalier Poets》,《The Adventures of Sherlock Holmes》,《Treasure Island》 等。
喜欢读"A Doll's House"的人也喜欢的电子书

· · · · · ·

支持 Web、iPhone、iPad、Android 阅读器
喜欢读"A Doll's House"的人也喜欢

· · · · · ·
A Doll's House的话题 · · · · · · (

全部 条

)

什么是话题
无论是一部作品、一个人,还是一件事,都往往可以衍生出许多不同的话题。将这些话题细分出来,分别进行讨论,会有更多收获。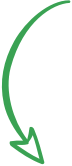 达力猿 (다시 한 번)

ACT III.(7) Helmer [standing at the open door]. Yes, do. Try and calm yourself, and make your mind easy again, my frightened little singing-bird. Be at rest, and feel secure; I have broad wings to shelter you under. [Walks up and down by the door.] How warm and cosy our home is, Nora. Here is shelter for you; here I will protect you like a hunted dove that I have saved from a hawk's claws; I wi...

2018-05-07 15:44

I believe that before all else I am a reasonable human being, just as you are -- or, at all events, that I must try and become one. I know quite well, Torvald, that most people would think you right, and that views of that kind are to be found in books; but I can no longer content myself with what most people say, or with what is found in books. I must think over things for myself and get to un...

2020-03-18 11:06
这本书的其他版本

· · · · · · ( 全部61 )
以下豆列推荐

· · · · · · ( 全部 )
谁读这本书?
二手市场
订阅关于A Doll's House的评论:
feed: rss 2.0