作者

: Oscar Wilde
出版社:
Everyman's Library
出版年:
1995-10-10
页数:
96
定价:
USD 15.00
装帧:
Hardcover
ISBN:
9780679444732
豆瓣评分
9.1
5星
64.1%
4星
32.3%
3星
3.6%
2星
0.0%
1星
0.0%
内容简介

· · · · · ·

The Happy Prince and Other Tales (sometimes called The Happy Prince and Other Stories) is a collection of stories for children by Oscar Wilde first published in May 1888.

It contains five stories:

"The Happy Prince"

"The Nightingale and the Rose"

"The Selfish Giant"

"The Devoted Friend"

"The Remarkable Rocket".
作者简介

· · · · · ·

Oscar Fingal O'Flahertie Wills Wilde was an Irish playwright, novelist, essayist, and poet. After writing in different forms throughout the 1880s, he became one of London's most popular playwrights in the early 1890s.
原文摘录 · · · · · · ( 全部 )
"When I was alive and had a human heart," answered the statue, "I did not know what tears were, for I lived in the Palace of Sans-Souci, where sorrow is not allowed to enter. In the daytime I played with my companions in the garden, and in the evening I led the dance in the Great Hall. Round the garden ran a very lofty wall, but I never cared to ask what lay beyond it, everything about me was so beautiful. My courtiers called me the Happy Prince, and happy indeed I was, if pleasure be happiness. So I lived, and so I died. And now that I am dead they have set me up here so high that I can see all the ugliness and all the misery of my city, and though my heart is made of lead yet I cannot choose but weep." (查看原文)

GA 2014-04-12 20:51:15

—— 引自章节:The Happy Prince
> 全部原文摘录
喜欢读"The Happy Prince and Other Tales"的人也喜欢

· · · · · ·
The Happy Prince and Other Tales的话题 · · · · · · (

全部 条

)

什么是话题
无论是一部作品、一个人,还是一件事,都往往可以衍生出许多不同的话题。将这些话题细分出来,分别进行讨论,会有更多收获。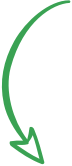 刚好读书会 (刚好读懂你~)

"You will never be in the best society unless you can stand on your heads," she kept saying to them; and every now and then she showed them how it was done. But the little ducks paid no attention to her. They were so young that they did not know what an advantage it is to be in society at all. "What disobedient children!" cried the old Water-rat; "they really deserve to be drowned." "你们要是...

2018-03-16 17:53

"Mi bella Princesa, your funny little dwarf will never dance again. It is a pity, for he is so ugly that he might have made the King smile" "But why will he not dance again?" asked the Infanta, laughing. "Because his heart is broken," answered the Chamberlain, And the Infanta frowned, and herdainty rose-leaf lips curled in pretty disdain. "For the future let those who come to play with me have ...

2020-07-20 11:06

"The land is free, " said the young King, and thou art no mans slave." "In war," answered the weaver, "the strong make slaves of the weak, and in peace the rich make slaves of the poor. We must work to live, and they give us such mean wage that we die. We toil for them all day long, and they heap up gold in their coffers, and our children fade away before their time, and the faces of those we l...

2020-07-15 15:50

Yet ruled he not long, so great had been his suffering, and so bitter the fire of his testing, for after the space of three years he died. And he who came after him ruled evilly. 标准的王尔德式结局,还是苦的。

2020-07-15 15:01
以下书单推荐

· · · · · · ( 全部 )
谁读这本书?
二手市场
订阅关于The Happy Prince and Other Tales的评论:
feed: rss 2.0