作者

: Peter Mayle
出版社:
Gardners Books
出版年:
2000-05-31
定价:
USD 16.50
装帧:
Paperback
ISBN:
9780140296037
豆瓣评分
8.6
5星
49.4%
4星
33.7%
3星
16.9%
2星
0.0%
1星
0.0%
原文摘录 · · · · · · ( 全部 )
But what did everyone else do? The earth was frozen, the vines were clipped and dormant, it was too cold to hunt. ......It was a puzzle, until we realized how many of the local people had their birthdays in September or October, and then a possible but unverifiable answer suggested itself: they were busy indoors making babies. There is a season for everything in Provence, and the first two months of the year must be devoted to procreation. We have never dared ask. (查看原文)

Petit Chanteur 2012-09-06 01:08:23

—— 引自第12页

It must have something to do with the novelty of living in the middle of such an abundance of good things to eat, and among men and women whose interest in food verges on obsession. Butchers, for instance, are not content merely to sell you meat. They will tell you, at great length, while the queue backs up behind you, how to cook it, how to serve it, and what to eat and drink with it. ...... Gourmets are thick on the ground in Provence, and pearls of wisdom have sometimes come from the most unlikely sources. ...... But of course, he said, it is well known that the English kill their lamb twice; once when they slaughter it, and once when they cook it. I retreated in the face of such withering contempt for my national cuisine, and left him to get on with the floor and dream of his next ... (查看原文)

Petit Chanteur 2012-09-06 01:22:31

—— 引自第15页
> 全部原文摘录
喜欢读"A Year in Provence"的人也喜欢的电子书

· · · · · ·

支持 Web、iPhone、iPad、Android 阅读器
喜欢读"A Year in Provence"的人也喜欢

· · · · · ·
A Year in Provence的话题 · · · · · · (

全部 条

)

什么是话题
无论是一部作品、一个人,还是一件事,都往往可以衍生出许多不同的话题。将这些话题细分出来,分别进行讨论,会有更多收获。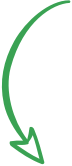 Well, first and foremost let's just say it's a book well-conceived, well-paced, and well-written. It's more than just a travelogue book you may expect it to be though, more than just a how-to or where-to guide compilation, although there is never a shorta... (
展开
)
> 更多书评 3篇
这本书的其他版本

· · · · · · ( 全部3 )
以下书单推荐

· · · · · · ( 全部 )
谁读这本书?
一双跑鞋一本书
2020年12月28日 想读
tags:法国 随笔 PeterMayle
> 24人在读
> 91人读过
> 183人想读
二手市场
订阅关于A Year in Provence的评论:
feed: rss 2.0