作者

: Anita K. Barry
出版社:
Prentice Hall
副标题:
Language as Human Behavior (2nd Edition)
出版年:
2001-06-19
页数:
256
定价:
USD 91.40
装帧:
Hardcover
ISBN:
9780130322609
内容简介

· · · · · ·

This book is written for students of English grammar, who come to the task of studying the language with a variety of skills, interests, goals, and expectations, not to mention fears and anxieties. It is addressed primarily to the native speaker of English, and so it is not designed to teach English. Rather, it builds on what students already know to develop an appreciation...

This book is written for students of English grammar, who come to the task of studying the language with a variety of skills, interests, goals, and expectations, not to mention fears and anxieties. It is addressed primarily to the native speaker of English, and so it is not designed to teach English. Rather, it builds on what students already know to develop an appreciation for how the language works. The main focus of the book is on language as human behavior. Students are encouraged to view English not as an abstract system of rules, but as an instrument of people who seek patterns and regularity, who use language to communicate their needs and wishes and to exercise power over others, and who are capable of experiencing linguistic insecurity in the face of social judgments about their usage. Students also come to learn that the language they use is the result of people's use over a long period of time, not just a tool for the present, and that English, along with judgments about particular usage, shifts over time. The goal of the book is to make students feel that they are active participants in shaping their language rather than passive victims of grammar rules that someone imposes on them. They are encouraged to be curious about how others use English, and to be flexible enough to understand that there are competing descriptions of language structure, as well as competing opinions about correctness. In its discussion of English, the book largely adheres to traditional grammatical terminology to keep continuity with our long and rich heritage of grammar studies. At the same time, the grammatical descriptions are informed by the insights gained from modern linguistic analysis. The merger of these two approaches gives students the necessary tools to think about how their language works without becoming entrenched in the mindset of a particular theory. It also provides them with the flexibility to adapt to new terminology they might encounter elsewhere. Lastly, in keeping with the main goal of talking about human behavior, discussion turns to usage and usage questions wherever they are relevant. The book is designed for a one-semester college course. It covert the basics of English without dwelling on the exceptional or the exotic. It begins with a discussion of the development of a standard English language and the origins of our present day rules of English and attitudes towards usage. Students are invited to explore their own recognition of standard English and to appreciate that people may differ in their judgments. They learn that what is considered "correct" does not always match what sounds appropriate to them. The first chapter lays the foundation for the study of grammar, emphasizing the complex interaction between language rules and behavior. The second chapter talks about how one approaches the study of the structure of a language, including a brief discussion of how languages change over time. It also gives an overview of language structure, explaining the essentially hierarchical as opposed to linear nature of language. From there the book works from the lowest levels of grammatical organization to the highest, starting with an analysis of words and working up to the level of the sentence. As students and teachers begin to work with this book, they will realize that the material is integrated in ways not apparent from the chapter headings. There is no part of language that is wholly separate from the other parts: it is an organic system in which the parts are interrelated and function together to perform the highly complex task of communicating human thought. Naturally, then, a description of a language cannot consist of wholly separate parts either. In this particular description, there is a good deal of recycling of information. Topics are not necessarily explored in their entirety when they are first introduced and may resurface in other contexts to have new light shed on them. In some cases a theme is introduced early and developed gradually throughout the book. The most commonly recurring themes have to do with the factors that influence people's use of their language: their common needs and preferences, and their shared strategies for turning their thoughts into words. Each chapter contains three types of exercises. First, there are short Discussion Exercises distributed throughout the chapter and designed for group or class work. These typically exemplify and reinforce a newly introduced principle. They give students a chance to check their own understanding in a non-threatening forum and to spend part of every class period talking about language. On occasion these exercises are used to encourage students to extend what they have learned and to uncover new facts and principles of grammar themselves. In this way, the exercises become an integral part of the text material and serve a teaching as well as a review function. The Instructor's Manual provides additional discussion of these exercises, which may be shared with students to the extent that the instructor finds it relevant and useful. Second, there are open-ended questions and project suggestions at the end of each chapter, called Reflections. These are intended to get students to think about language use their own and others' in real-life settings or to ponder some aspect of English structure that eludes analysis. These exercises are intended to stimulate further class discussion and engage students in timely, enjoyable discourse about their language. Finally, there are Practice Exercises at the end of each chapter that integrate all the information presented in that chapter. These are designed for students to work on outside of class. They are intended to be more closed-ended than the other exercise types, and they focus on purely structural material rather than on questions of usage. Answer guides to these exercises are provided at the end of the book. Of course, given the nature of language, these also often lend themselves to discussion. The exercises taken together are designed to get students to think, talk, and write about English with increasing confidence and sophistication as the term progresses. As anyone who has ever tried it knows, describing a language is an open-ended enterprise. There is always more that could be said. The goal here is to lay the necessary groundwork for thinking about language so that students can extend what they learn to new situations when the occasion arises, and to apply their knowledge in ways most useful to them, either in teaching the language to others or in their own speaking and writing, or in making sense of the often subtle but always pervasive set of social judgments that accompany language use. This book is a conversation about English that approaches grammar as a process, not a product; and it is a book in which thoughtful explanations are valued over "correct" answers. Above all, it strives to stimulate excitement, enthusiasm, and wonder about English usage that will endure once the course is over. NOTES ON THE SECOND EDITION In response to the thoughtful and insightful comments of students, colleagues, and reviewers, I have made certain changes in this edition. Most of these changes involve reorganization and the addition of exercises. The final chapter of the first edition has been omitted entirely, and the material on ambiguity and coordination, originally Chapter 8, has been integrated into other chapters. Clause coordination and clause subordination are treated in chapters of their own. I have tried to respond to the "save the trees" debate by scaling back but not eliminating entirely the use of tree diagrams for illustrating sentence structure. A minor change in the exercises is that answers are provided for every other question in the Practice Exercises, rather than for every question. This should be enough for students to gauge their level of understanding without creating undue dependence on the answers, and it is hoped that missing answers will serve to integrate these exercises into classroom discussions. The remaining answers can be found in the Instructor's Manual. A more serious concern about the exercises in the first edition was that they did not give students a chance to examine language in its natural context, exactly what they would ultimately be doing when applying their grammatical knowledge. With that concern in mind, I have added two additional types of exercises at the end of every chapter. The first provides an excerpt of literary prose (from Charles Baxter's collection Believers: A Novella and Stories, Pantheon Books: New York, 1997) and asks students to identify grammatical structures within the selection. The second is a series of letters written by a fictitious person (me!) that exhibit many of the typical nonstandard features of written English, and students are asked to identify them. The added advantage of both new exercise types is that they are a comprehensive and prompt ongoing review of past material. With the second edition, students also have the advantage of an extensive online Study Guide, which reviews basic concepts and provides a wide variety of practice exercises with answers for the material of each chapter. The Study Guide appears on Prentice Hall's companion website and provides automatic scoring of the exercises. It is also available for download for students who prefer a regular print format. ACKNOWLEDGMENTS I have referred to this book as "a conversation about English." More accurately, it is a contribution to a conversation that has been taking place for hundreds of years among grammarians, linguists, English teachers, dictionary makers, and self-appointed guardians of the English language. This larger conversation is not an orderly one. There are differences of opinion and differences of approach, some minor and some major. Nevertheless, this collective thinking about the English language provides a rich and lively context in which to do one's own exploration. I gratefully acknowledge the work of the many other language scholars whose work has helped...
豆瓣成员常用的标签(共9个)

· · · · · ·
喜欢读"English Grammar"的人也喜欢的电子书

· · · · · ·

支持 Web、iPhone、iPad、Android 阅读器
> 更多短评 2 条
English Grammar的话题 · · · · · · (

全部 条

)

什么是话题
无论是一部作品、一个人,还是一件事,都往往可以衍生出许多不同的话题。将这些话题细分出来,分别进行讨论,会有更多收获。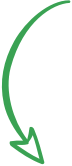 以下豆列推荐

· · · · · · ( 全部 )
谁读这本书?
二手市场
订阅关于English Grammar的评论:
feed: rss 2.0