豆瓣评分
9.0
5星
58.3%
4星
38.9%
3星
2.8%
2星
0.0%
1星
0.0%
内容简介

· · · · · ·

Seminal modern study explains ideas beyond superficial changes. Analyzes over 150 works by masters. 121 illus.
原文摘录 · · · · · · ( 全部 )
It goes without saying that the mode of imaginative beholding is no outward thing, but is also of decisive importance for the content of the imagination, and so far this history of these concepts also belongs to the history of mind. (查看原文)

九璃 2016-09-02 12:30:56

—— 引自章节:Preface
> 全部原文摘录
丛书信息
Dover Books on Art and Art History (共5册)
, 这套丛书还有 《Great Animal Drawings and Prints》,《Chinese Brushwork in Calligraphy and Painting》,《Methods and Materials of Painting of the Great Schools and Masters》,《Love Above All and Other Drawings》,
喜欢读"Principles of Art History"的人也喜欢

· · · · · ·
Principles of Art History的话题 · · · · · · (

全部 条

)

什么是话题
无论是一部作品、一个人,还是一件事,都往往可以衍生出许多不同的话题。将这些话题细分出来,分别进行讨论,会有更多收获。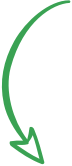 HHb (Maxwellian)

Let us this time remain on strictly architectural ground. The central idea of the Italian Renaissance is that of perfect proportion. In the human figure as in the edifice, this epoch strove to achieve the image of perfection at rest within itself. Every form developed to self-existent being, the whole freely co-ordinated: nothing but independently living parts. The column, the panel, the volume...

2018-04-26 10:33

九璃 (何为自苦,使我心悲。)

We can very well analyse the temperament of an artist and still not explain how the work came into being, and the description of all the differences between Raphael and Rembrandt is merely an evasion of the main problem, because the important point is not to show the difference between the two but how both, in different ways, produced the same thing — namely, great art. Visual itself has its h...

2016-09-05 05:33

九璃 (何为自苦,使我心悲。)

It is a mistake for art history to work with the clumsy notion of the imitation of nature, as though it were merely a homogeneous process of increasing perfection. All the increase in the 'surrender to nature' does not explain how a landscape by Ruysdael differs from one by Patenir, and by the 'progressive conquest of reality' we have still not explained the contrast between a head by Frans...

2016-09-05 06:27

... so mankind has ceased to test the picture for its tactile values. A more developed art has learned to surrender itself to mere appearance. With that, the whole notion of the pictorial has shifted. The tactile picture has become the visual picture -- the most decisive revolution which art history knows. 也适用于早期中国画的发展。 Only when the wheel has been made indistinct does it begin to ...

2011-09-12 23:44
以下书单推荐

· · · · · · ( 全部 )
谁读这本书?
二手市场
订阅关于Principles of Art History的评论:
feed: rss 2.0