豆瓣评分
9.0
5星
60.3%
4星
30.7%
3星
8.9%
2星
0.0%
1星
0.0%
内容简介

· · · · · ·

Lord Alfred Douglas' translation of Wilde's great play (originally written in French), with all well-known Beardsley illustrations, including suppressed plates. The best edition. 28 Beardsley illustrations; introduction by Robert Ross.
作者简介

· · · · · ·

英国19世纪下半期最为特立独行的天才奥斯卡·王尔德,1854年10月16日出生于爱尔兰的都柏林。1874年,他进入牛津大学学习,旋即以睿智的谈吐、桀骜不驯的行为方式征服社交界。他的文学造诣亦惊人深刻,包括童话《快乐王子》、小说《道林·格雷的画像》、喜剧《温夫人的扇子》以及他本人以法语创作、并由其同性恋情人阿尔弗雷德·道格拉斯译成英文的剧本《莎乐美》。他的作品立意高远,辞藻华美,成为英国唯美主义文学的最高典范。

1895年,道格拉斯的父亲向王尔德提出挑战。王尔德将其送上法庭,他自己却因而被捕入狱两年,从此一蹶不振。1900年11月30日,王尔德孤寂地客死巴黎,终年46岁。社会终于完成了对于这个遗世独立才子的毁灭。
喜欢读"Salome"的人也喜欢

· · · · · ·
Salome的话题 · · · · · · (

全部 条

)

什么是话题
无论是一部作品、一个人,还是一件事,都往往可以衍生出许多不同的话题。将这些话题细分出来,分别进行讨论,会有更多收获。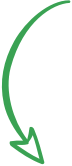 这篇书评可能有关键情节透露
再读《莎乐美》,我的眼前迅速抖开一把金色与黑色交织状如孔雀尾羽的大扇子,也像女人的宽幅裙摆,倏尔不见,之后眼前就浮起那种焦黄焦黄的月光,一座怨气深重的水牢里,先知约翰在胡言乱语。 这是个妖异的夜晚。 莎乐美在向约翰表白之前是个很正常的女神,姿容绝世,聪明地从... (
展开
)
这篇书评可能有关键情节透露
"Salome" is a play written by Irish writer and poet Oscar Wilde. The story is set at the banqueting hall in the palace of Herod. Herod, the Tetrarch of Judaea, is intensely infatuated with his stepdaughter Salome, Daughter of Herodias; but her interest li... (
展开
)
魔般的绝爱与无上的权贵、与低下的仰慕、与残暴的争夺、与坚定的偏执、与冰冷的病态、与四溅的鲜血、与死亡的悲情一夜之间疯狂交织,自然而然并无解的残忍却透着神一般的不谙世事与天真。 因为无我,于是有幸观摩莎乐美公主赋予的玉石俱焚的满足,心潮澎湃却神经安详。 "我爱... (
展开
)
这一版本的《莎乐美》,收录了王尔德的重要戏剧作品《莎乐美》,以及他的讽刺喜剧《认真的重要》。配以著名的插画者比亚兹莱的作品,相得益彰。 尽管有唯美主义代表作之称,但《莎乐美》的故事乍看上去却充满了杀戮与疯狂的气息。《莎乐美》取材自《圣经》中莎乐美为希律王... (
展开
)
> 更多书评53篇
密友及文学上的遗嘱执行人Robert Ross写的序 With reference to the charge of plagiarism brought against "Salomé" and its author, I venture to mention a personal recollection. Wilde complained to me one day that someone in a well-known novel had stolen an idea of his. I pleaded in defence of the culprit that Wilde himself was a fearless literary thief. "My dear fellow," he said...

2015-09-06 17:26

Emanuelle (A la Fac)

8. Look at the moon! how strange the moon seems! she is like a woman rising from a tomb. She is like a dead woman. You would fancy she was looking for dead things. 10 you are always looking at her. you look at her too much. it is dangerous to look at people in such fashion. something terrible may happen. 13 the cappadocian: in my country there are no gods left. the romans have driven them ...

2014-05-28 17:24

I have kissed thy mouth, Iokanaan, I have kissed thy mouth. There was a bitter taste on thy lips. Was it the taste of blood?... Nay; but perchance it was the taste of love.. They say that love hath a bitter taste. But what matter? what matter? I have kissed thy mouth, Iokanaan, I have kissed thy mouth.

2017-04-28 04:11
这本书的其他版本

· · · · · · ( 全部8 )
以下豆列推荐

· · · · · · ( 全部 )
谁读这本书?
二手市场
订阅关于Salome的评论:
feed: rss 2.0