作者:
[英] 珍妮特·温特森
出版社:
Vintage
出版年:
1994-2-1
页数:
192
定价:
USD 13.95
装帧:
Paperback
ISBN:
9780679744474
豆瓣评分
8.8
5星
58.0%
4星
30.9%
3星
8.6%
2星
2.5%
1星
0.0%
内容简介

· · · · · ·

The most beguilingly seductive novel to date from the author of The Passion and Sexing the Cherry. Winterson chronicles the consuming affair between the narrator, who is given neither name nor gender, and the beloved, a complex and confused married woman. "At once a love story and a philosophical meditation."--New York Times Book Review.
作者简介

· · · · · ·

珍妮特·温特森(Jeanette Winterson),当代最好也是最有争议性的作家之一。

1959年,生于英格兰的曼彻斯特。自小由坚信宗教的夫妇收养。当时家中有六本书,其中《亚瑟王之死》激发了温特森对书本和写作的渴望。

1978年,温特森与一个女孩相爱,离家出走。她在 殡仪馆、精神病院等地留宿打工,但仍以全A的成绩考进牛津大学英语系。

1985年,处女作《橘子不是唯一的水果》出版,荣获惠特布莱德首作奖。由她亲自改编的同名BBC剧集也大获好评,获得各项国际大奖。

代表作品有:《激情》、《给樱桃以性别》、《写在身体上》、《艺术与谎言》、《苹果笔记本》、《守望灯塔》等。

2006年,温特森以其杰出的文学成就被授予英帝国勋章(OBE)。

译者 周嘉宁 作家。著有长篇《陶城里的武士四四》、《夏天在倒塌》、《往南方岁月去》、《天空晴朗晴朗》,短篇小说集《杜撰记...

珍妮特·温特森(Jeanette Winterson),当代最好也是最有争议性的作家之一。

1959年,生于英格兰的曼彻斯特。自小由坚信宗教的夫妇收养。当时家中有六本书,其中《亚瑟王之死》激发了温特森对书本和写作的渴望。

1978年,温特森与一个女孩相爱,离家出走。她在 殡仪馆、精神病院等地留宿打工,但仍以全A的成绩考进牛津大学英语系。

1985年,处女作《橘子不是唯一的水果》出版,荣获惠特布莱德首作奖。由她亲自改编的同名BBC剧集也大获好评,获得各项国际大奖。

代表作品有:《激情》、《给樱桃以性别》、《写在身体上》、《艺术与谎言》、《苹果笔记本》、《守望灯塔》等。

2006年,温特森以其杰出的文学成就被授予英帝国勋章(OBE)。

译者 周嘉宁 作家。著有长篇《陶城里的武士四四》、《夏天在倒塌》、《往南方岁月去》、《天空晴朗晴朗》,短篇小说集《杜撰记》等。《写在身体上》是她翻译的第一部小说。现任《鲤》书系文字总监
喜欢读"Written on the Body"的人也喜欢的电子书

· · · · · ·

支持 Web、iPhone、iPad、Android 阅读器
喜欢读"Written on the Body"的人也喜欢

· · · · · ·
Written on the Body的话题 · · · · · · (

全部 条

)

什么是话题
无论是一部作品、一个人,还是一件事,都往往可以衍生出许多不同的话题。将这些话题细分出来,分别进行讨论,会有更多收获。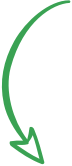 Célès (Meaninglessness is holy.)

Time that withers you will wither me. We will fall like ripe fruit and roll down the grass together. Dear friend, let me lie beside you watching the clouds until the earth covers us and we are gone. Love is the one thing stronger than desire and the only proper reason to resist temptation. The pads of your fingers have become printing blocks, you tap a message on to my skin, tap meaning into...

2016-08-31 23:14 1人喜欢

匪子匿 (丧心病狂)

You said, 'I love you.' Why is it that the most unoriginal thing we can say to one another is still the thing we long to hear? 'I love you' is always a quotation. You did not say it first and neither did I, yet when you say it and when I say it we speak like savages who have found three words and worship them. I did worship them but now I am alone on the rock hewn out of my own body. Love demands...

2012-11-27 09:13 1人喜欢

We walked all night once, Louise and I, walked out of darkness as though it were a tunnel. We walked into the morning, the morning was waiting for us, it was already perfect, high sun over a level plain. Looking back I thought I saw the darkness where we had left it. I didn't think it could come after us.

2012-02-27 09:38 1人喜欢

Misery is a no U-turns, no stopping road. Travel down it pushed by those behind, tripped by those in front. Travel down it at furious speed though the days are mummified in lead. It happens so fast once you get started, there's no anchor from the real world to slow you down, nothing to hold on to. Misery pulls away the brackets of life leaving you to free fall. Whatever your private hell, you'll...

2012-02-27 09:37 1人喜欢
这本书的其他版本

· · · · · · ( 全部8 )
以下豆列推荐

· · · · · · ( 全部 )
谁读这本书?
二手市场
订阅关于Written on the Body的评论:
feed: rss 2.0