作者:
[英] 萨拉·沃特斯
出版社:
Virago Press Ltd
出版年:
27 Oct 2005
页数:
368
定价:
£6.39
装帧:
Paperback
ISBN:
9781860496929
豆瓣评分
8.5
5星
45.3%
4星
37.9%
3星
14.7%
2星
1.1%
1星
1.1%
内容简介

· · · · · ·

From the dark heart of a Victorian prison, disgraced spiritualist Selina Dawes weaves an enigmatic spell. Is she a fraud, or a prodigy? By the time it all begins to matter, you'll find yourself desperately wanting to believe in magic.
作者简介

· · · · · ·

萨拉·沃特斯(Sarah Waters),出生于英国威尔士,文学博士,曾获"贝蒂特拉斯克文学奖"、"毛姆文学奖",两次入围"莱思纪念奖"。《荆棘之城》、《守夜》和《小小陌生人》均入围"布克奖"和"柑橘奖",《荆棘之城》还获得"CWA历史犯罪类小说匕首奖"。《轻舔丝绒》、《半身》和《荆棘之城》都已被改编成影视作品并热播,《守夜》正由BBC制作改编为电视剧。

目前,萨拉是全职小说作家,和恋人、两只猫生活在伦敦肯宁顿一栋维多利亚风格的公寓顶层,屋顶高高的,曾是佣人房。
喜欢读"Affinity"的人也喜欢的电子书

· · · · · ·

支持 Web、iPhone、iPad、Android 阅读器
喜欢读"Affinity"的人也喜欢

· · · · · ·
Affinity的话题 · · · · · · (

全部 条

)

什么是话题
无论是一部作品、一个人,还是一件事,都往往可以衍生出许多不同的话题。将这些话题细分出来,分别进行讨论,会有更多收获。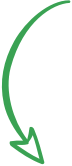 Paranoia。 (Nobody knows anyone else,ever)

Two days ago, Priscilla put a novel aside and Mr Barclay picked it up, and turned its pages, and laughed at it. He does not care for lady authors. All women can ever write, he says, are 'journals of the heart'—the phrase has stayed with me. I have been thinking of my last journal, which had so much of my own heart`s blood in it; and which certainly took as long to burn as human hearts, they sa...

2017-11-11 18:47

Paranoia。 (Nobody knows anyone else,ever)

She shook her head, 'All through my life,' she said,'all through the weeks and months and years of it, I thought I was in light, when all the time, my eyes were closed! Every poor lady came to me, that touched my hand, that drew a small part of my spirit from me to her—they were only shadows.Aurora, they were shadows of you! I was only seeking you out, as you were seeking me. You were seeking ...

2017-12-02 11:09

Paranoia。 (Nobody knows anyone else,ever)

Dear Helen, What a very curious letter this is to write!—the most curious letter I think, that I have ever written to anyone, and a kind, of course, that—so long as I am successful in my plans!—I am likely never to be obliged to write a second time.I wish that I could make it very clever. I wish you will not hate or pity me, for what I am about to do. There is a part of me that hates myself...

2017-12-03 18:27
这本书的其他版本

· · · · · · ( 全部5 )
以下豆列推荐

· · · · · · ( 全部 )
谁读这本书?
二手市场
订阅关于Affinity的评论:
feed: rss 2.0