作者

: Neil Postman
出版社:
Vintage/Random House
出版年:
1994-8-2
页数:
177
定价:
USD 16.00
装帧:
Paperback
ISBN:
9780679751663
豆瓣评分
8.7
5星
32.5%
4星
62.5%
3星
5.0%
2星
0.0%
1星
0.0%
作者简介

· · · · · ·

尼尔•波兹曼(Neil Postman,1931—2003),世界著名媒体文化研究者和批评家,生前一直在纽约大学任教,首创媒体生态学专业。一生出版20余部著作,其中《娱乐至死》(Amusing Ourselves to Death)和《童年的消逝》(The Disappearance of Childhood)已译成多种文字在许多国家出版。2003年10月去世后,美国各大媒体发表多篇评论,高度评价波兹曼对后现代工业社会的深刻预见和尖锐批评。
喜欢读"The Disappearance of Childhood"的人也喜欢

· · · · · ·
> 更多短评 9 条
The Disappearance of Childhood的话题 · · · · · · (

全部 条

)

什么是话题
无论是一部作品、一个人,还是一件事,都往往可以衍生出许多不同的话题。将这些话题细分出来,分别进行讨论,会有更多收获。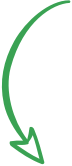 这篇书评可能有关键情节透露
童年对于我们真的重要吗? 在本书中,波兹曼用三分之一的篇幅来阐述和解释"童年"的概念、历史等,数据浩大,资料详尽,条理分明。这样关于童年有深度的研究,读完让人脑海里顿时一亮,积淀了很多人类学知识,也明白童年不是生来就有的,而是后天的产物。 波兹曼认为,在远古... (
展开
)
> 更多书评157篇
In 1982's The Disappearance of Childhood, Postman argues that what we define as "childhood" is a modern phenomenon. He defines "childhood" as the period from around age 7 – when spoken language is usually mastered – to around age 17 – when written language is mastered. Not coincidentally, these ages correspond to the typical school years. The word "child" original...

2013-03-14 22:07 1人喜欢

It is obvious that for an idea like childhood to come into being, there must be a change in the adult world. And such a change must be not only of a magnitude but of a special nature. Specifically, it must generate a new definition of adulthood. During the Middle Ages there were several social changes, some important inventions, such as the mechanical clock, and many great events, including the Bl...

2015-09-05 22:05

Like distinctive forms of dress, children's games, once so visible on the streets of our towns and cities, are also disappearing. Even the idea of a children's game seems to be slipping from our grasp. A children's game, as we used to think of it, requires no instructors or umpires or spectators; it uses whatever space and equipment are at hand; it is played for no other reason than pleasure. But ...

2015-09-02 18:33

Children are the living messages we send to a time we will not see.... Unlike infancy, childhood is a social artefact, not a biological category. Our genes contain no clear instructions about who is and who is not a child (我并不太同意这一点)。。。。The custom of celebrating a child's birthday did not exist in America throughout most of the eighteenth century, and, in fact, the precise marking of...

2015-09-01 00:21
这本书的其他版本

· · · · · · ( 全部8 )
以下豆列推荐

· · · · · · ( 全部 )
谁读这本书?
二手市场
订阅关于The Disappearance of Childhood的评论:
feed: rss 2.0