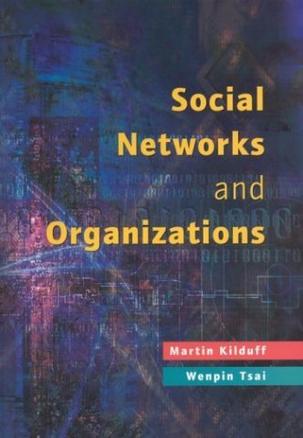 作者

: Martin Kilduff / Wenpin Tsai
出版社:
Sage Publications Ltd
出版年:
2003-09-08
页数:
172
定价:
USD 44.95
装帧:
Paperback
ISBN:
9780761969570
以下豆列推荐

· · · · · · ( 全部 )
谁读这本书?
脱缰的蛇肉煲
2015年5月13日 读过
tags:English Reference Sociolo...
Content->BAD; Structure->HORRIBLE. Why do I always get so little out of these books? Probably I should stop reading books with general topics. They never ever never elaborate. Only more and more statements, most of them being very ambiguous about their strengths (causality or correlation plz). I need evidences or at least (better) mechanisms! OMG!

王飞
2013年1月22日 想读
tags:社会网 组织
> 3人在读
> 1人读过
> 11人想读
二手市场
订阅关于Social Networks and Organizations的评论:
feed: rss 2.0