豆瓣评分
9.5
5星
81.1%
4星
17.0%
3星
1.9%
2星
0.0%
1星
0.0%
内容简介

· · · · · ·

For two decades, first at Wellesley and then at Cornell, Nabokov introduced undergraduates to the delights of great fiction. Here, collected for the first time, are his famous lectures, which include Mansfield Park, Bleak House, and Ulysses. Edited and with a Foreword by Fredson Bowers; Introduction by John Updike; illustrations.
喜欢读"Lectures on Literature"的人也喜欢

· · · · · ·
> 更多短评 9 条
Lectures on Literature的话题 · · · · · · (

全部 条

)

什么是话题
无论是一部作品、一个人,还是一件事,都往往可以衍生出许多不同的话题。将这些话题细分出来,分别进行讨论,会有更多收获。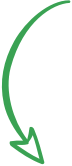 近日读完了纳博科夫的《文学讲稿》,然后发现自己已然被圈至他的门下,抄录了许多书中的话语,并且将其奉之明堂。但这本书中的纳博科夫真正令我折服的不仅仅是那些目前对我来说有如金科玉律一般的话语,还有那份"向人类的智慧发起猛烈的攻击"的态度。这样的态度令我战栗,... (
展开
)
> 更多书评26篇
Clarke (bread and circuses)

1. My course, among other things, is a kind of detective investigation of the mystery of literary structures. 2. "How to be a Good Reader" or "Kindness to Authors"—something of that sort might serve to provide a subtitle for these various discussions of various authors, for my plan is to deal lovingly, in loving and lingering detail, with several European Masterpieces. ...

2014-02-20 18:47 3人喜欢
岱兮 (月亮已经升起,夜晚还未降临。)

Literature 311-312, Masters of European Fiction This course included Anna Karenin, "The Death of Ivan Ilyich,"Dead Souls, "The Greatcoat," Fathers and Sons, Madame Bovary, Mansfield Park, Bleak House, "The Strange Case of Dr. Jekyll and Mr. Hyde,"Swann's Way, "The Metamorphosis,"and Ulysses. Nabokov tried to reveal how masterpieces work: "In my academic days I endeavored to such combi...

2018-08-17 23:08

刘鹏 (攻取三郡,脚到擒来)

Proust: Proust is a prism. His, or its, sole object is to refract, and by refracting to recreate a world in retrospect. Style, I remind you, is the manner of an author, the particular manner that sets him apart from any other author. Indeed, in verbal generosity he [Proust] is a veritable Santa. As Derrick Leon remarks: "Enriched by his remarkable and comprehensible culture, by his deep l...

2016-08-03 22:41
这本书的其他版本

· · · · · · ( 全部8 )
以下豆列推荐

· · · · · · ( 全部 )
谁读这本书?
二手市场
订阅关于Lectures on Literature的评论:
feed: rss 2.0