作者

: Seth Stephens-Davidowitz
出版社:
Dey Street Books
副标题:
Big Data, New Data, and What the Internet Can Tell Us About Who We Really Are
出版年:
2017-5-9
页数:
354
定价:
USD 27.99
装帧:
Hardcover
ISBN:
9780062390851
豆瓣评分
8.3
5星
29.4%
4星
54.6%
3星
14.7%
2星
1.2%
1星
0.0%
喜欢读"Everybody Lies"的人也喜欢的电子书

· · · · · ·

支持 Web、iPhone、iPad、Android 阅读器
喜欢读"Everybody Lies"的人也喜欢

· · · · · ·
Everybody Lies的话题 · · · · · · (

全部 条

)

什么是话题
无论是一部作品、一个人,还是一件事,都往往可以衍生出许多不同的话题。将这些话题细分出来,分别进行讨论,会有更多收获。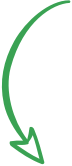 这是一部有意思有新意的作品,讲了些反直觉的东西。作者10多年前很欣赏李维特《魔鬼经济学》,他把此书定位成《魔鬼经济学》的进阶版,缺点是有些碎片化,主题很杂,好处则是简单易读。 作者利用一些谷歌的搜索的结果、维基百科、Facebook资料等大数据来探秘大众内心的一些真实... (
展开
)
书中作者讲了社会科学方面的许多有趣的分析方法与结论。有许多常规调查方法难以得到的数据,现在由于技术的进步可以得到了。比如美国人的种族主义倾向,在媒体和调查中都不太严重,实际上根据谷歌趋势可以看出来许多州是比较严重的。有学者各州的种族主义倾向跟该州对特朗普的... (
展开
)
CC
2018-06-25 21:42:44
被经常当笑话看的搜索栏里的默认推荐在这里成了大数据分析的出发点。媒体上展现的往往只是一场名义正确的做戏,人们作秀伪装来表现一个道德法律没有瑕疵的自己,多数人的内心声音被忽略,只有意见领袖的声音在广播,误导我们世界就是如此,人们在现实中网络上依旧follow heart... (
展开
)
The gist of the book is Big Data provides unmatched opportunities for social science. Particulary, Big Data allows us to zoom in to test hypothesis that we won't otherwise be able to. The author provides the examples of A/B test. What makes me uncomfortable... (
展开
)
▩
2017-10-07 00:12:42
Just need the data to back it. Concise and to the point, light with a humanistic touch, and did not bore you with technicalities. The author is at least not boring, probably a little sex crazed, which is why I like it. Poignant messages regarding closets an... (
展开
)
> 更多书评8篇
Sometimes new data reveals cultural differences I had never even contemplated. One example: the very different ways that men around the world respond to their wives being pregnant. In Mexico, the top searches about "my pregnant wife" include "frases de amor para mi esposa embarazada" (words of love to my pregnant wife) and "poemas para mi esposa embarazada" (poems for my pregnant wife). In the ...

2017-05-24 05:46

"Data Reimagined" 1. Use new data to revolutionarize a field, it's best to go into a field where old methods are lousy 2. When trying to make predictions, you needn't worry too much about why your model's work.(just know, not why) 3. Have to be open and flxible in determining what counts as data Big data 3rd power: Big data allows us to meaningfully zoom in on small segments of a dataset to gai...

2017-05-30 08:37

这一篇里的内容远不如前一篇笔记"第12页 before 40%"那么优秀哟~ Big Data can give a twenty-first-century update to a famous self-help quote:"Never compare your insides to everyone else's outsides." A Big Data update may be: "Never compare your Google searches to everyone else's social media posts." EPCOR, a utility company in Edmonton, Canada, reported minute-by-minute water consumption data du...

2017-05-24 15:41
这本书的其他版本

· · · · · · ( 全部6 )
以下豆列推荐

· · · · · · ( 全部 )
谁读这本书?
二手市场
订阅关于Everybody Lies的评论:
feed: rss 2.0