作者

: Seth Stephens-Davidowitz
出版社:
Dey Street Books
副标题:
Big Data, New Data, and What the Internet Can Tell Us About Who We Really Are
出版年:
2017-5-9
页数:
354
定价:
USD 27.99
装帧:
Hardcover
ISBN:
9780062390851
豆瓣评分
8.1
5星
26.1%
4星
55.6%
3星
16.9%
2星
1.4%
1星
0.0%
喜欢读"Everybody Lies"的人也喜欢

· · · · · ·
Everybody Lies的话题 · · · · · · (

全部 条

)

什么是话题
无论是一部作品、一个人,还是一件事,都往往可以衍生出许多不同的话题。将这些话题细分出来,分别进行讨论,会有更多收获。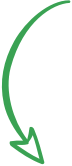 Sometimes new data reveals cultural differences I had never even contemplated. One example: the very different ways that men around the world respond to their wives being pregnant. In Mexico, the top searches about "my pregnant wife" include "frases de amor para mi esposa embarazada" (words of love to my pregnant wife) and "poemas para mi esposa embarazada" (poems for my pregnant wife). In the ...

2017-05-24 05:46

"Data Reimagined" 1. Use new data to revolutionarize a field, it's best to go into a field where old methods are lousy 2. When trying to make predictions, you needn't worry too much about why your model's work.(just know, not why) 3. Have to be open and flxible in determining what counts as data Big data 3rd power: Big data allows us to meaningfully zoom in on small segments of a dataset to gai...

2017-05-30 08:37

这一篇里的内容远不如前一篇笔记"第12页 before 40%"那么优秀哟~ Big Data can give a twenty-first-century update to a famous self-help quote:"Never compare your insides to everyone else's outsides." A Big Data update may be: "Never compare your Google searches to everyone else's social media posts." EPCOR, a utility company in Edmonton, Canada, reported minute-by-minute water consumption data du...

2017-05-24 15:41
这本书的其他版本

· · · · · · ( 全部3 )
以下豆列推荐

· · · · · · ( 全部 )
谁读这本书?
二手市场
订阅关于Everybody Lies的评论:
feed: rss 2.0