豆瓣评分
8.9
5星
55.0%
4星
35.0%
3星
6.7%
2星
3.3%
1星
0.0%
内容简介

· · · · · ·

In this novel, Antoine Roquentin, an introspective historian, records the disturbing shifts in his perceptions and his struggle to restore meaning to life in a continuing present and without lies. This is Sartre's first published novel and his first extended essay on existential philosophy.
作者简介

· · · · · ·

让-保罗・萨特是20世纪法国最伟大的思想家之一,存在主义的鼻祖。1905年出生于法国巴黎一个海军军官的家庭,1924年,以优异成绩考人巴黎高等师范学院,专攻哲学。二战结束后不久,萨特和梅洛・庞蒂、阿隆、波伏娃创办了《现代》杂志,这份杂志成为存在主义的重要论坛。从此,萨特辞去教职,成为一位职业作家,活跃在法国和世界政治、文化舞台上,直到1980年逝世。
丛书信息
Penguin Modern Classic (共110册)
, 这套丛书还有 《Finnegans Wake》,《The Great Gatsby》,《Sultana's Dream and Padmarag (Modern Classics (Penguin))》,《Petals of Blood》,《Invisible Man》 等。
喜欢读"Nausea"的人也喜欢

· · · · · ·
Nausea的话题 · · · · · · (

全部 条

)

什么是话题
无论是一部作品、一个人,还是一件事,都往往可以衍生出许多不同的话题。将这些话题细分出来,分别进行讨论,会有更多收获。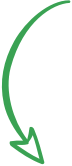 洛根丁在布城一群冷酷的正人君子中间定居下来。他住在车站附近一家旅店里,着手撰写一篇介绍18世纪冒险家洛勒奇的论文。他常到图书馆去,他的朋友"自学者"也在那里。这位朋友是按字母的顺序来读书的。晚上,洛根丁到酒吧略坐片刻,为的是听一张唱片,永远是同一张"在这些日... (
展开
)
> 更多书评40篇
moormoorer (天生地梦)

"Camus reviewed Nausea when it appeared, and, while dazzled by the book, disliked its philosophy. He did not make explicit his objection, but one can surmise that he disliked Sartre's fatalism. For Camus, the realization that life is absurd is the beginning of a stoic battle against the absurdity... Although Camus argues that after God we create our own meaning, one fees that he never really ...

2019-06-22 17:46 1人喜欢

and it was true, i had always realized it; i hadn't the right to exist. i had appeared by chance, i existed like a stone, a plant or a microbe. my life put out feelers towards small pleasures in every direction. sometimes it send out vague signals; at other times i felt nothing more than a harmless buzzing.

2013-11-18 18:10

Page 95: Is it even possible to think of somebody in the past? As long as we were in love with each other we didn't allow the tiniest of our moments, the smallest of our sorrows to be detached from us and left behind. Sounds, smells, degrees of light, even the thoughts we had not told each other – we took all this with us and it all remained alive: we never stopped enjoying it and suffering from...

2013-07-09 13:54 2人喜欢

...a man is always a teller of tales, he lives surrounded by his stories and the stories of others, he sees everything that happens to him through them; and he tries to live his life as if he were recounting it. But you have to choose: to live or to recount... ...But Edna came back, and I hated her without knowing why. I understand now: it was because I had to begin living again that the imp...

(

1回应

)

2013-06-24 23:01
这本书的其他版本

· · · · · · ( 全部14 )
以下豆列推荐

· · · · · · ( 全部 )
谁读这本书?
珏类
6月25日 想读
tags:哲学 萨特 法国 小说 存在主义
lemon
6月20日 想读
tags:.萨特Satre 存在主義
> 55人在读
> 124人读过
> 429人想读
二手市场
订阅关于Nausea的评论:
feed: rss 2.0