作者

: Markus Breitschmid
出版社:
Lulu.com
副标题:
Carl Boetticher, Gottfried Semper, and Heinrich Woelfflin: A Sketch of Various Investigations on the Nature of "Tectonic" in Nineteenth-century Architectural Theory
出版年:
2004
ISBN:
9780970282088
内容简介

· · · · · ·

The essay argues that the axiomatic definition of the tectonic "Poetics of Construction", as it has been advocated en recent decades, is focusing too one-sidedly on architecture's tangible materiality, and undermines the capability of architecture to contain representational values and to hold civilizing meaning.
喜欢读"Can Architectural Art-form Be Designed Out Of Construction?"的人也喜欢

· · · · · ·
> 更多短评 2 条
Can Architectural Art-form Be Designed Out Of Construction?的话题 · · · · · · (

全部 条

)

什么是话题
无论是一部作品、一个人,还是一件事,都往往可以衍生出许多不同的话题。将这些话题细分出来,分别进行讨论,会有更多收获。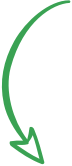 奇妙 (云的旅途 寂静而漫长)

The tectonic discussion origins from Bötticher. he emphasize the Streiter criticized Bötticher for neglecting the representational task of architecture. he pointed out that it's just after Viollet Le-Duc and William Morris, the structural logic had taken over the cultural representation in tectonic. Frampton: tectonic is the construction in its own logic. It seems he's neglecting the dic...

2014-06-16 21:24

青绿十一 (Man proposes God disposes)

A synopsis of Frampton's argument reads as follows: In his two texts, Frampton contends that building is first an act of construction, a tectonic and not a scenographic activity. For Frampton, the essence of building is the poetic manifestation of structure implied in the concept of poesis. According to Nesbitt, Frampton defines poesis as an act of making and revealing. He seems to identify the s...

2015-11-15 22:47

青绿十一 (Man proposes God disposes)

Frampton arrives at the emphasis of the tectonic as a constructional craft by means of the following argument. Frampton looks for a basis for architecture that is prior to what he perceives as the "sobering prospect" of "the general dissolution of stable references in the late-modern world." It is interesting that Frampton finds this basis for architecture through an analogy with painting. He ...

2015-11-15 22:49

青绿十一 (Man proposes God disposes)

Mallgrave begins his foreword with a seemingly unrelated reference to a novel whose leading character attempted "to write a doctoral dissertation on Gottfried Semper," the leading architect and theoretician of the second half of the nineteenth century. That attempt to write such a dissertation on Semper "ends with a nervous breakdown" from which the "graduate student never quite recovers.". ...

2015-11-15 22:55
以下豆列推荐

· · · · · · ( 全部 )
谁读这本书?
二手市场
订阅关于Can Architectural Art-form Be Designed Out Of Construction?的评论:
feed: rss 2.0