作者

: Aaron Copland
出版社:
SIGNET CLASSICS
出版年:
2011-4-28
页数:
304
定价:
GBP 6.99
装帧:
Mass Market Paperback
ISBN:
9780451531766
豆瓣评分
9.2
5星
60.3%
4星
33.8%
3星
5.9%
2星
0.0%
1星
0.0%
内容简介

· · · · · ·

Now in trade paperback: "The definitive guide to musical enjoyment" ( Forum ).

In this fascinating analysis of how to listen to both contemporary and classical music analytically, eminent American composer Aaron Copland offers provocative suggestions that will bring readers a deeper appreciation of the most viscerally rewarding of all art forms.
作者简介

· · · · · ·

艾伦 科普兰(Aaron Copland)是美国当代著名的作曲家, 指挥家,钢琴家,讲演者和作者。 1900年11月14日出生于美国纽约市布鲁克林区
喜欢读"What to Listen For in Music"的人也喜欢

· · · · · ·
What to Listen For in Music的话题 · · · · · · (

全部 条

)

什么是话题
无论是一部作品、一个人,还是一件事,都往往可以衍生出许多不同的话题。将这些话题细分出来,分别进行讨论,会有更多收获。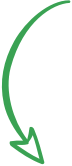 我要写书评
What to Listen For in Music的书评 · · · · · · ( 全部 18 条 )
一个人在家的时候,喜欢泡上一盏清茶,打开熏香机,音响里播放着肖邦的钢琴曲,窝在沙发里捧着一本书,一待就是一天。屋里烟雾水汽缭绕,熏香混合着茶香弥散在空气中,音响里传出一段段迷人的乐章,自己仿佛置身仙境,舒适惬意。 和朋友去听音乐会,一定会选钢琴演奏会,交响乐... (
展开
)
五十年前初夏的一天,毕业考前的最后一次辅导。记不清曲目是贝多芬舒伯特还是莫扎特,反正是大提琴改编曲,曲子并不难,估计也就是现在大提琴考级2级水平的样子。老师耐心示范着,但我心里长草,不想再练下去。老师焦急地问:你懂了么?嗯。好,你再拉一遍。自然这一遍也没能让... (
展开
)
作者:乐正禾(科尔尼洛夫) (全文共计4599字,本文原载2017年7月31日出版的《经济观察报》书评栏目,原题为《聆听音乐:脱离你的听觉舒适区》) 1、难以完美定义的"古典乐" 世界上有些概念的使用十分含混,人们通常说的"古典乐"(classical music)可算其一。比如20世... (
展开
)
这篇书评可能有关键情节透露
这是一本1937年的出版的关于如何欣赏"当代"音乐的老书。 前三章的读书笔记,一共有29处,都是看书过程中自己写在本子上的,顺序就是按照文章的顺序排列的,黑体字为原文内容摘抄,M开头的就是自己的思考和理解,谈的基本上是音乐与设计的互通性,这一直都是我觉得有意思的地方... (
展开
)
> 更多书评18篇
喂喂 (各有其因,各有其缘)

Listening to music is just like all the other art form, it is not as hard to get into as a lot of people would describe it. In this case, it is unneccessray to feel inferior about your ability to understand a piece of music. The minumum requirement to undertand a piece of music is can recognize a melody. That's it. Talent, the ability to play a certain instrument is helpful, yet not neccessary.

2018-10-01 08:24

喂喂 (各有其因,各有其缘)

Copland broke down the process of music listening into three planes: the sensuous plane, the expressive plane and the sherrly musical plane. The sensuous plane is the pure joy we gain from listening to the music by our human nature, the sound from note struck on piano or drum beats, with an absent mind. At this level of appreciation, music takes our mind to an ideal world that seperate from the...

2018-10-09 05:08

喂喂 (各有其因,各有其缘)

Similar to making an object or other forms of art, composing music is putting materials into certain structures as follows: musical idea---expressive nature---what can be done---medium---[additional ideas(similar/contrast)/bridge material/elongation]---welding together Inspiration is a natural process such as eating and sleeping. When it comes, a musical idea(aka theme) is developed. A theme ca...

2018-10-14 01:03
这本书的其他版本

· · · · · · ( 全部5 )
以下豆列推荐

· · · · · · ( 全部 )
谁读这本书?
二手市场
订阅关于What to Listen For in Music的评论:
feed: rss 2.0