豆瓣评分
9.7
5星
86.8%
4星
9.8%
3星
3.4%
2星
0.0%
1星
0.0%
内容简介

· · · · · ·

A book about modern operating systems. Topics are broken down into three major conceptual pieces: Virtualization, Concurrency, and Persistence. Includes all major components of modern systems including scheduling, virtual memory management, disk subsystems and I/O, file systems, and even a short introduction to distributed systems.
目录

· · · · · ·

Intro
Virtualization
Concurrency Persistence
Appendices

喜欢读"Operating Systems"的人也喜欢的电子书

· · · · · ·

支持 Web、iPhone、iPad、Android 阅读器
喜欢读"Operating Systems"的人也喜欢

· · · · · ·
Operating Systems的话题 · · · · · · (

全部 条

)

什么是话题
无论是一部作品、一个人,还是一件事,都往往可以衍生出许多不同的话题。将这些话题细分出来,分别进行讨论,会有更多收获。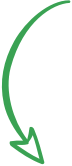 CJ (MIT course 6爱好者)

When people tell you that the OS has millions of lines of code, what they are really saying is that the OS has millions of lines of device-driver code.

2016-05-18 20:29 1人喜欢

邻家のR君 (Hello world)

ASIDE : SOMETIMES LIFE ISN'T PERFECT Even when you design a beautiful system, sometimes all the corner cases don't work out exactly as you might like. Take the mkdir example above; one could redesign mkdir to have different semantics, thus making it idempotent (think about how you might do so); however, why bother? The NFS design philosophy covers most of the important cases, and overall makes ...

2012-11-04 21:08 1人喜欢

AliyahYao (好奇,所以不设限)

官网在线阅读地址(请不要下载): http://pages.cs.wisc.edu/~remzi/OSTEP/ "Ideas are not pulled out of the air; they come from smart and hard-working people" "...thus the real point of the educational process: to go forth, to study many new and fascinating topics, to learn, to mature, and most importantly, to find something that lights a fire for you." 加油吧!

2018-10-31 09:00
以下豆列推荐

· · · · · · ( 全部 )
谁读这本书?
二手市场
订阅关于Operating Systems的评论:
feed: rss 2.0